Istropolis
In 2021, Andrea was a co-initiator of a
Petition to save Istropolis
, which reached more than 10 000 signatures making it one of the most successful petitions aiming to save a building in modern Slovak history.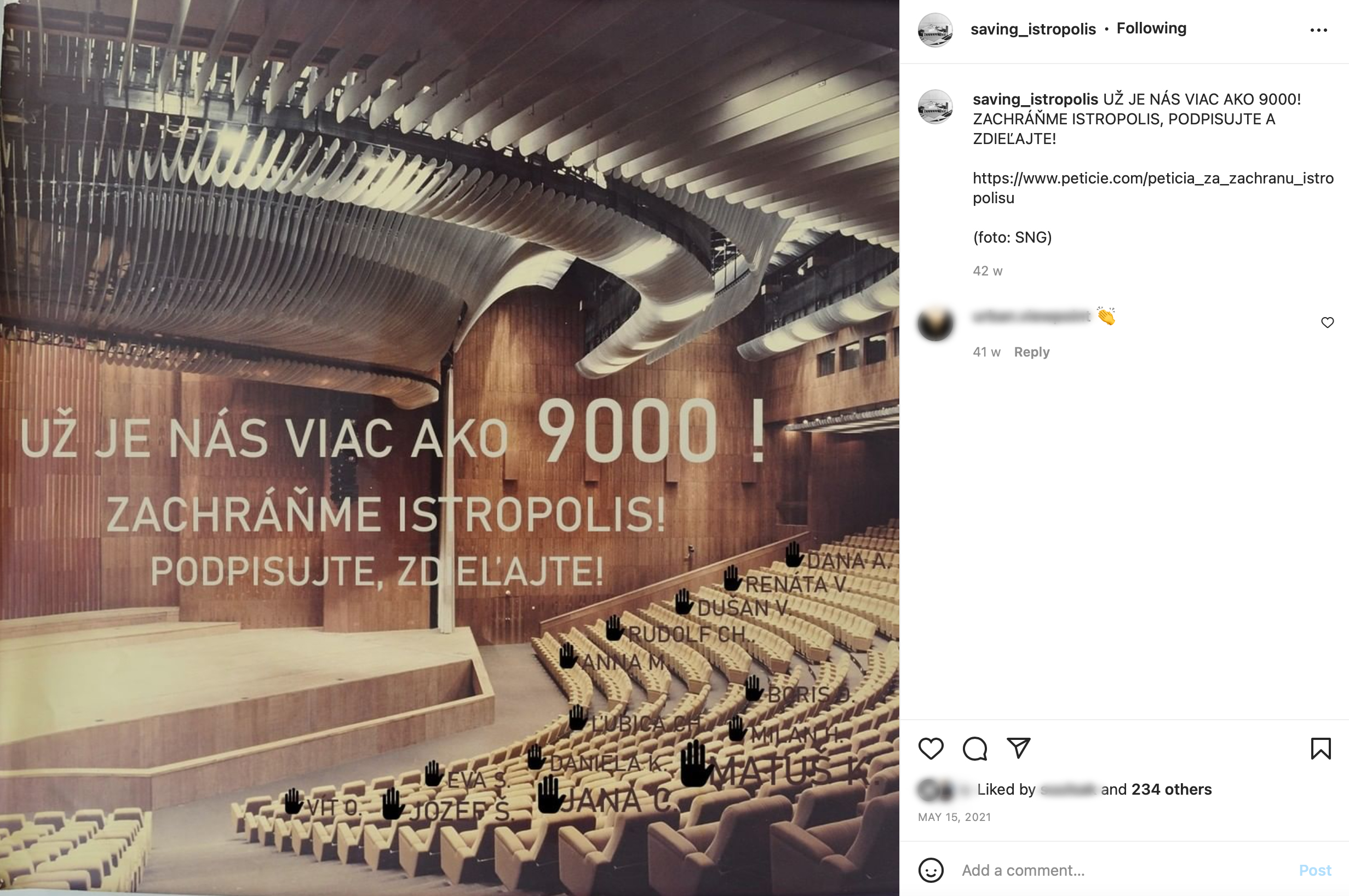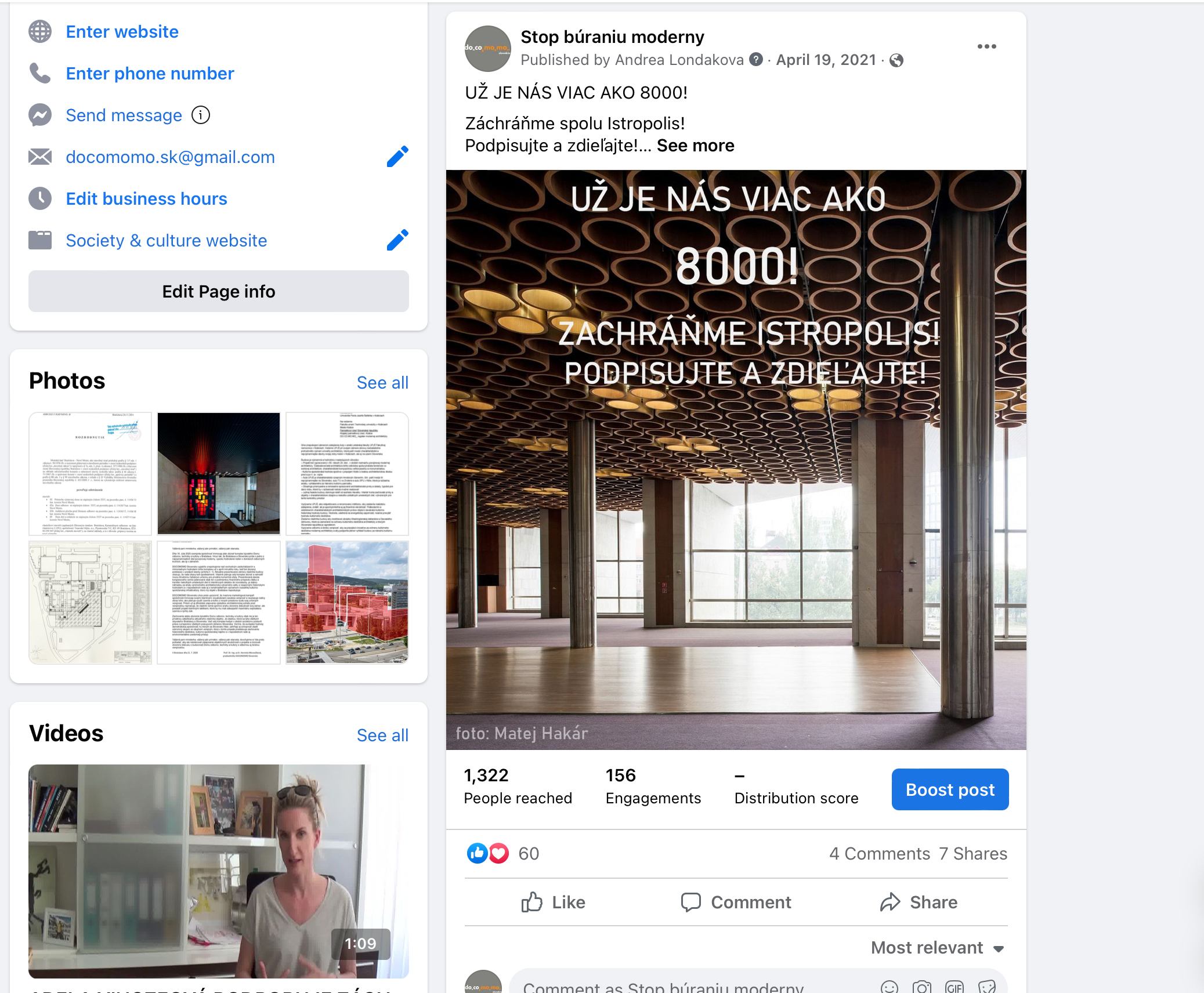 Istropolis - 'The house of unions, culture and technology' - is an immense complex of several modernist buildings in the city centre of Bratislava built by the state and designed by some of the best Slovak architects (Iľja Skoček, Ferdinand Konček, Ľubomír Titl,..). The complex has been appreciated by both architects and citizens participating in cultural events it was hosting. It was sold to private hands and developers later proposed complete demolition of the functioning and physically sound Istropolis to build a complex development for more or less the same functions, seeking considerable funding from the state. After the talks with the developers about saving the building failed, the petition has started.

Andrea also published several articles bringing to focus the need of renovation, adaptation or literally recycling structurally sound buildings in the looming climate crisis focusing mainly on the often polarising topic of brutalism.

Andrea was interviewed about the topic by well-known Slovakian investigative journalist Zuzana Kovacic Hanzelova on her show Interviews with ZKH.
Andrea collaborated with Docomomo Slovakia in drafting the text of the petition so that it would appeal to both professionals and citizens bringing to light architectural, cultural and environmental rationale for saving the iconic complex. She then seeked public support from academic institutions, architects and well-known personalities of cultural life in Slovakia and shared their views in the way of videos and statements on social

Sadly, despite these and other efforts, Istropolis is now being demolished. Not even several Slovak and international publications highlighting the value of its architecture, documentaries that have been shot during its 40 years of existence, academics and institutions, nor everyday people trying to save this beautiful brutal building matter to capital.

The demolition of Istropolis started the same day as one of its architect Iľja Skoček breathed his last aged 92.
Photo by Nora a Jakub Čaprnka