Stratford Masterplan
Bartlett School of Planning, UCL

with Adil Sait and Jane Lau
Tutor: Matthew Carmona


Stratford high street typical for English towns has turned into a highway. With rail tracks acting as barriers effectively dividng it. Unsystematic planning and development resulted in "pockets of characters" - disconneted parts of it with distinctive typology and historical background along the street.


Permeability, walkability and human scale, were the main concepts applied in the proposed masterplan.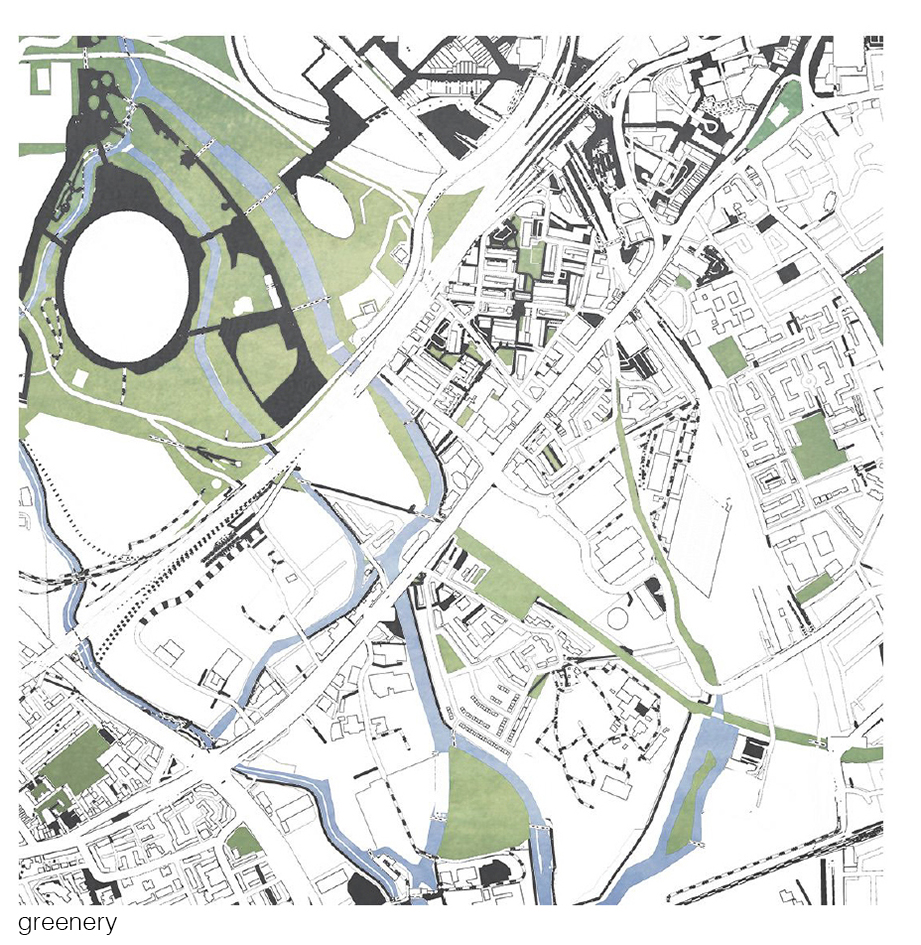 Masterplan:
Road hierarchy:
Density: